Men's and Women's Locker Room & Club Storage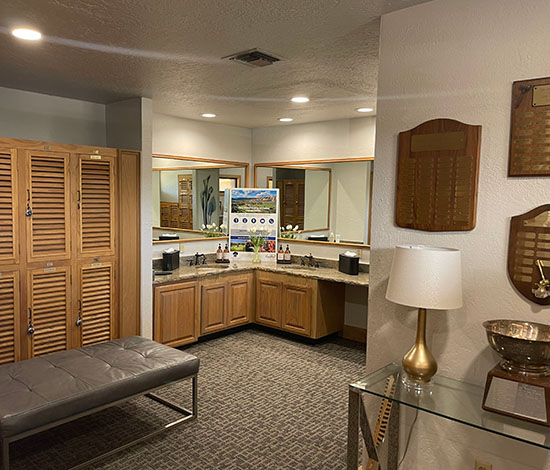 The clubhouse features both Men's and a newly remodeled Women's locker room. The locker rooms include lockers, showers, seating and television. The Men's locker room has multiple card tables as well as a vented smoking area for cigar lovers.
Individual lockers: $150 annually
The club also offers Club Storage for the entire family. This feature includes proper storage, cleaning and your golf bag can be loaded prior to your arrival on property.
Club storage: $150 annually per golf bag